America's top retailers revealed
The National Retail Federation has released its annual list of the nation's top 100 retailers, noting those who were dominant before Covid-19 are more dominant now, while those who were struggling continue to grow weaker.
So, who made the top 10 in terms of US retailers, and more importantly what are they doing right in an era of unprecedented change?
After topping the global retailers' list in March, it comes as little surprise that Walmart continues to outperform all the competition nationally.
The NRF stated if any retailer were to come out of the COVID-19 crisis with an enhanced reputation, "it could be Walmart, with its variety of store formats and a robust digital commerce business already in place prior to the pandemic".
"Walmart's total US sales rose at least 10 per cent once the coronavirus began to spread. Even as foot traffic began to drop in stores, Walmart's shoppers were spending 16.5 per cent more on each trip or order. Online sales soared 74 per cent in the first quarter," the NRF noted.
"The company invested heavily in keeping its stores and ecommerce business open, and says it spent about $900 million to cover such things as pay hikes for warehouse workers, bonuses for stores associates and hiring approximately 235,000 new employees for its stores.
"Money was also spent disinfecting stores, equipping associates with gloves and masks, and testing associates for the virus and antibodies."
With its unparalleled commitment to e-commerce, Amazon was ideally positioned to weather the Covid-19 storm, and this year that saw them leapfrog Kroger to assume second position on the Top 100 list.
"Shoppers helped push up Amazon's revenues 26 per cent in the first quarter of this year," the NRF explained.
"Those same shoppers also rated Amazon highest when asked which food retailer they had the "most favorable" opinion of, with regard to its response to Covid-19. Amazon finished ahead of Costco, Walmart, Publix and Kroger in the poll, conducted in early May by consumer market research firm Magid."
Grocery retailer Kroger had the unique advantage of being one of the essential retailers that were not required to shut down during Covid-19. But still it played this advantage to maximum effect, harnessing the power of online sales, hiring a supplementary workforce of 100,000 and performing well under pressure.
The NRF explains in late May, they also launched further initiatives including "tele nutrition" services.
"Operated by Kroger Health, the service builds on the company's "food as medicine" platform, offering virtual consultations with nutritionists, support and plans for individuals and families, and management of food-related health coverage."
With its loyal legion of followers, Costco also made an expected appearance in the top 10, settling in at fourth position.
In addition to improving customer service, Costco widened its offering this year through the acquisition of a furniture deliverer and installer. This is seen as a way for them to better embrace e-commerce in the period ahead.
In fifth position is Walgreens who managed to ward off e-commerce pressure and a tightened bottom line due to declining non-prescription sales.
Meanwhile, this US retailer is quietly expanding its international reach after acquiring Switzerland-based Boots Alliance in 2014.
With more and more people focused on the home front, Home Depot was another well-positioned retailer at the outset of Covid-19.
As a result, their revenues increased 7.1 per cent in the first fiscal quarter of the year. That bottom line was later impacted by increased staffing costs and bonus pay to employees working through the pandemic.
The NRF notes CVS experienced strong sales in recent months due to a model that has seen them pick up other pharmaceutical outlets.
Five months ago, they acquired Target's pharmacies, then more recently purchased pharmacy operations in 110 supermarkets owned by Schnucks.
In many ways Target nailed its retail offering during Covid-19 by carefully thinking through what products consumers would need and when they would need them.
"Early in March it earmarked about $500 million to be used through July 1 on extra pay for workers and higher operating costs during the crisis," the NRF explains.
"The company was ready when groceries and cleaning supplies went flying off the shelves early in the crisis. Then Target re-loaded and had beauty products, home goods and similar merchandise fully stocked when stimulus checks arrived."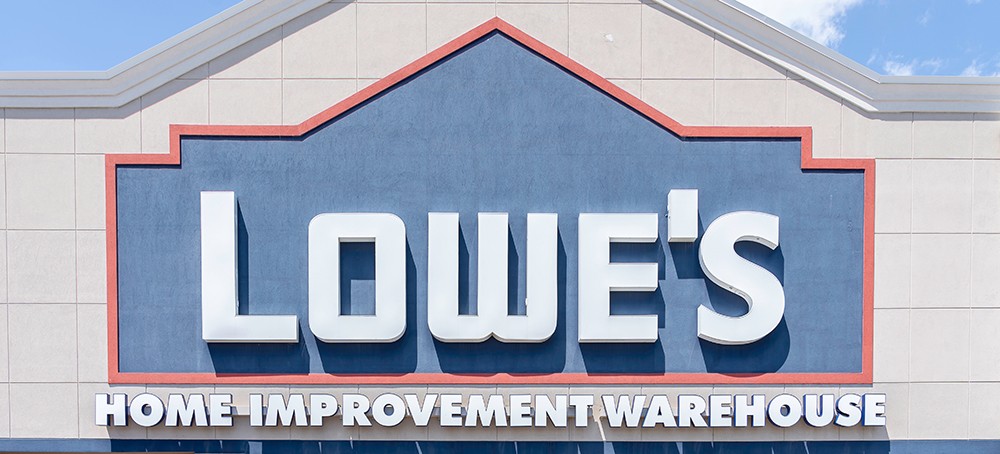 Lowes was another beneficiary of changed circumstances due to people staying home.
Like HomeDepot, it was considered an essential retailer and stayed open throughout the Covid-19 lockdowns. In addition, Lowe's implemented curbside pickup to expand its e-commerce abilities, and digital sales increased 80 per cent
As a result, Lowe's beat expectations on both revenues and earnings in this year's first quarter.
No 10 – Albertsons Companies
As the largest North American supermarket chain after Kroger, Alberstons Companies was also well-positioned to ride the wave of Covid-19, and upped the ante with a focus on online ordering.
Their brand encompasses Safeway, Vons, Jewel-Osco, Shaw's, Acme, Tom Thumb, Randalls, United Supermarkets, Pavilions, Star Market, Haggen, and Carrs.
You can see the full list of the NRF's Top 100 retailers here.